Message to Students and Parents
The EAL (English as an Additional Language) program is designed to provide students with additional language support. Emphasis is placed on bringing the student's English language skills up to the mainstream level. Students in the EAL program may meet with an EAL teacher for a small portion of their day. The subjects covered at this level are: English, Reading, Spelling, and Handwriting.
The EAL G1-4 program is designed especially for students in the lower grades needing a significant amount of support as they enter a school that uses English as the language of instruction.
The EAL G5-8 program is designed especially for students in the upper grades who have acquired basic English language skills (from the intermediate to the high-intermediate level), but still need additional support in order to be successful in the mainstream curriculum. Classes offered are English, Reading, Spelling, and Handwriting, with additional support available for core subjects.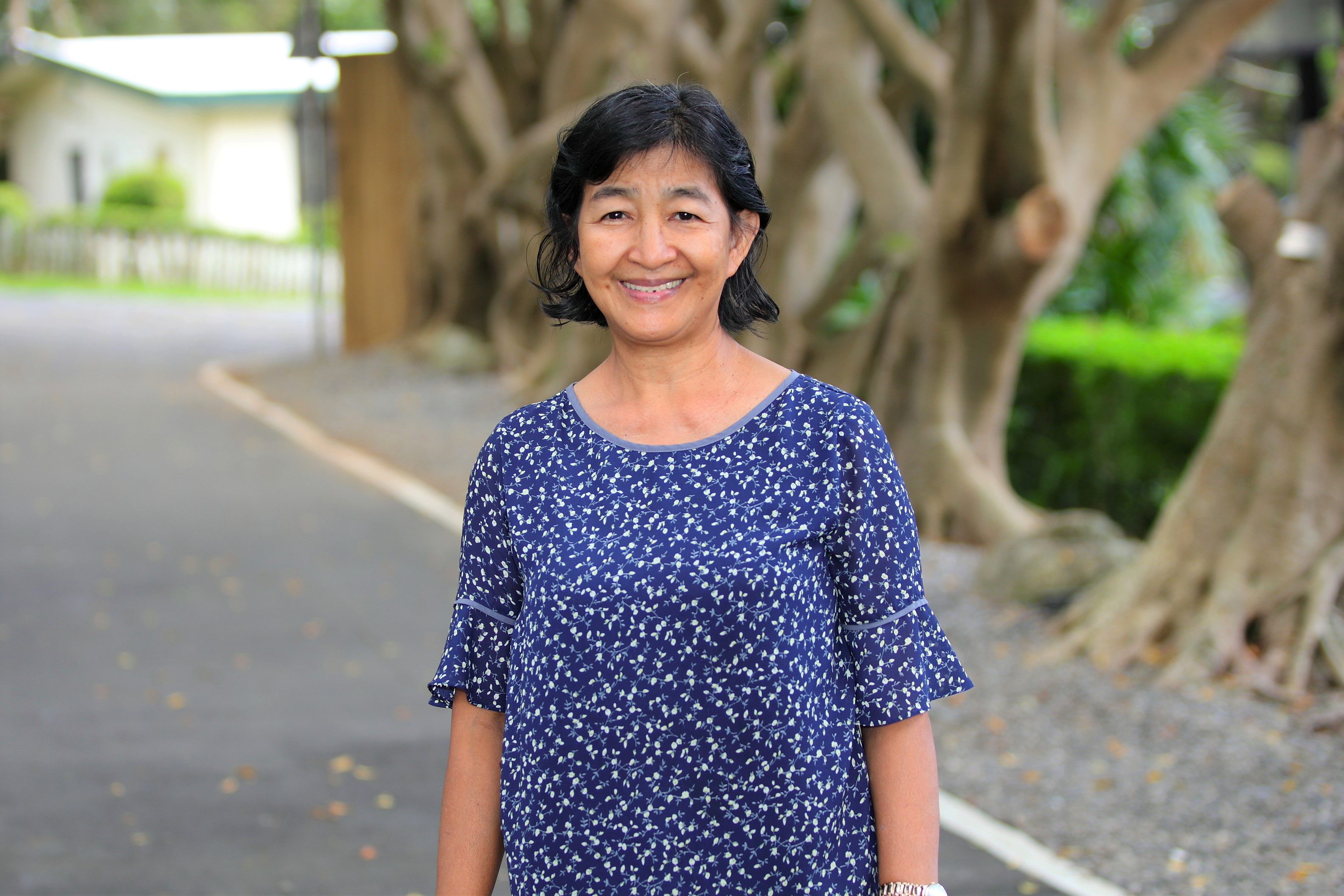 Rachel Gagarin
3rd Grade Teacher
Degree:
Bachelor of Science - Major in Math, minor in Biology
Interests and Hobbies:
I enjoy walking and climbing mountains. I'm trying to climb all the mountains at Yang Ming Shan. I love reading too, but most of all I enjoy SILENCE. Yes, silence. Somewhere in the silence, I find it easier to listen to God as He speaks to me of His love. There is silence in nature, that's why I love to walk on a mountain trail, on a rocky coast, in a pine forest, and on a sandy beach. Nature brings healing to the body too.The Creator designed it that way.
My Message:
I've been at the school for almost 20 years. Why that long? Because TAAS is a student-centered learning environment that empowers and inspires students to be creative, innovative, nature lovers, and to love God. At school, we find timeless lessons from nature as an effective preparation for eternity. Eternity with Jesus. Since TAAS is not a very big school, we teachers have lots of chances to know each child, their dreams, hopes and fears. We find many ways to listen to our students, to learn about them, and learn from them.I learn a lot from my students. Teaching is learning. And learning has no finish line for teachers and students. We're all on a journey. JOURNEY TO EXCELLENCE.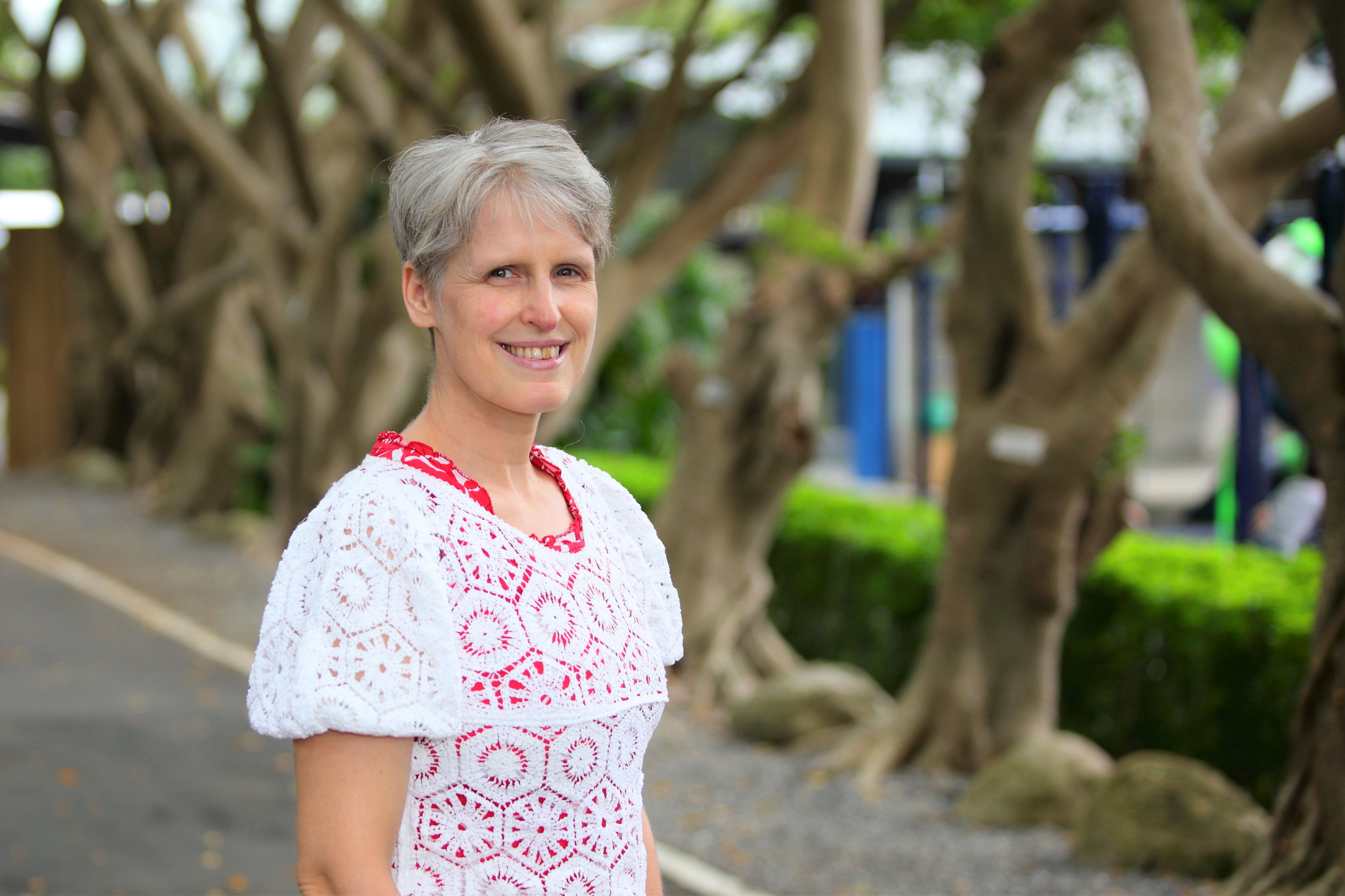 Leri Joubert
EAL Teacher
Degree:
B.A. Theology
27 years of experience teaching English to non-native speakers of all ages both in South Africa and in Asia.
Interests and hobbies:
If I could spend all day reading, exploring and enjoying the wide variety of activities the world has to offer or sitting with people swapping stories, I would be in seventh heaven. Some activities I enjoy are baking, reading, seashell collecting, writing, making music, painting, home repair, drawing, arts and crafts, language learning, DIY tips, photography, and traveling to name but a few. I can honestly say that I live to learn and strive to share this with my students and my two teen-aged children, especially during the 13 years I home-schooled them. My motto is Live, Laugh, Learn and repeat.
My Message:
My goal this year as an EAL teacher is to pass on a love for learning to my students, and encourage them to open up and share their unique stories with the world. Remember never to give up, always keep trying, and never be afraid of making mistakes. Mistakes are one of the best ways to learn. A little hard work can make a world of difference if you believe in yourself. Together we can use your mistakes as a way to build a deeper, stronger foundation in life. I believe in you. With my best friend, Jesus, by my side, we will help you learn, and grow into well-rounded individuals here at TAAS. I can't wait to start our adventure together!