The Taipei Adventist American School Board of Directors:
Establishes a clear mission and vision, and strategic goals consistent with these.
Ensures the financial health, stability, and future of the school.
Formulates the policies of the institution.
The TAAS Board of Directors consists of seven to 11 members. There are six members that are ex-officio, that is, that are appointed to serve based on position in the Administration of the Taiwan Conference of SDA organization located in Taichung and New Life International Church. These members include: the conference president as chairperson, the conference secretary, the conference treasurer, and the conference superintendent of education. The two remaining appointed board members are the pastor of New Life International Church, and the school principal, who serves as the board secretary. For the board's elected members, qualified laymen of educational or other relevant backgrounds may be elected based on the needs of the school.
All Board members serve for three-year terms. All Board members are volunteers and serve without compensation. The Board generally meets bi-monthly.
---
Board Members Profiles
Tom Sung
President of Taiwan Conference of SDA
Work Experience:
Taiwan Seventh Day Adventist Church
President - Dec. 2020 - Current
Taichung SDA Church
Senior pastor - 2017-2020
Taiwan Seventh Day Adventist Church
Youth Ministry Director - 2012 - 2016
Deputy Director of Keelung Church
Senior Pastor of Dali Church
Deputy Director of Taichung Church
Kaohsiung SDA Church
Deputy Director - 2009 - 2011
Wutai, Dawu and Maolin SDA Church
Pastor director of Community service ministries - 2004 - 2008
Mercuries Life Insurance
Business Director - 1995 - 1999
Education:
Taiwan Adventist College
Bachelor of Arts
Bio:
As a new addition to the TAAS team, Pastor Sung has brought new insight and leadership to the school. His experience as a pastor for the last 18 years has proved valuable as he coaches, mentors, and guides TAAS into new chapters in their history. He looks forward to many more years working with the TAAS Board to help TAAS reach new heights that God has laid out for them.
Jack Chen
Secretary of the Taiwan Conference of SDA
Work experience:
Seventh-Day Adventist Executive Secretary
Officer and Pastor: 2021-2023
Seventh-Day Adventist local church pastor: 2014-2020
Seventh-Day Adventist Hope Channel
Broadcast program producer and Host: 2012-2015
Education:
Central Queensland University
Master Degree - Marketing: 2011
Taiwan Adventist College
Theology: 2006
Bio:
Pastor Jack, 37, has been a young church officer of the Taiwan Conference of the Seventh-Day Adventist church since 2021.
Jack did not grow up in a church family but attended a church school during junior high school in 1996 until his college in 2006. It was at this time that Jack found a relationship with God and gave his life to Him.
After he graduated from college, he worked as an intern pastor for 2 years until he finished in 2008. It was at this point that Jack decided to move to Australia to study for a master's degree in Marketing, finishing in 2011. At this time, Jack married his college sweetheart Jamie and started his work with Hope Tv as an online broadcast producer and the host until 2015. Jack answered God's calling once again in 2014 to be a pastor for His local church. Jack was a local church pastor for years until being elected to fill the role of Administrative secretary of the Taiwan Conference of SDA in Taichung. He has a happy family life with Jamie and his two sons.
Daniel Shen
Treasurer of the Taiwan Conference of SDA
Education:
Master of Business Administration, Southwestern Adventist University
Bio:
Mr. Shen has been the treasurer of Taiwan Conference of Seventh-day Adventists since Dec. 2020. He serves as board director at Taiwan Adventist Academy and Taiwan Adventist American School.
Mr. Shen was the assistant manager at Northern Asia-Pacific Division Taiwan Branch Office from 2013 to 2020, and was the accountant at Taipei Adventist Preparatory Academy from 2009 to 2013.
Adventist education, especially at the elementary level, has always been in Mr. Shen's heart because he regards himself to be truly privileged to be able to study in an Adventist elementary school in Taiwan. Mr. Shen prays that Adventist education, the true holistic education based on the Word of God, could be more accessible in Taiwan to train students to live a successful life, and be prepared to inherit eternal life through Jesus Christ.
Joseph Fan
Venture Partner with WI Harper Group,
Mr. Fan is the Founder and Chairman of Fulin Culture & Art Foundation (https://www.fulin.org.tw/), which is devoted to art preservation, restoration, promotion, and education. Mr. Fan is also a venture partner with WI Harper Group, a venture capital firm that focuses in Greater China on digital media, clean energy, and health care services. Currently, Mr. Fan serves as a board director at:
Asia Satellite Telecommunications Company (Hong Kong)
SeedIn Technology (Singapore) PTE Limited
Advanced Semiconductor Engineering (Singapore) PTE Limited
Dinngo - Furucombo (Taiwan)
Eastern Broadcasting Corporation (EBC)
China Network Services (Taiwan)
University of Southern California, Viterbi School of Engineering. East Asia Advisory Board.
Taiwan Adventist Hospital
Professional Career & Education:
Mr. Fan was associated with Carlyle Private Equity Group as Chairman and President of Eastern Broadcasting Corporation (EBC) responsible for transforming it into the largest commercially owned Mandarin media and television company. Mr. Fan was instrumental in successfully selling EBC to a real estate tycoon in 2018. He continued to serve on the board of EBC after the sales.
Before EBC, Mr. Fan was appointed by Carlyle as Vice Chairman and Group CEO of kbro Company, the largest cable television and broadband service provider in Taiwan. Mr. Fan successfully sold kbro to the largest shareholder of Taiwan Mobile which became known as Asia Private Equity Deal of the Year in 2010.
Prior to Carlyle, Mr. Fan served as President and CEO of Taiwan Fixed Network Company which he was a co-founder of and listed the company in 2014. Mr. Fan was also a co-founder and President of Taiwan Mobile. Under his leadership, Taiwan Mobile became the number one mobile operator and the first telecommunication initial public offering in Taiwan in 2000.
Prior to Taiwan, Mr. Fan worked at Hutchison Telecommunications Group in Hong Kong and had extensive experiences in the telecommunications industry in Asia Pacific and Indian Subcontinent region. Earlier in his career, Mr. Fan worked at Yamada Corporation of Japan who was responsible for its business in Taiwan. He successfully sold all the crew simulators and trainers to both EVA Air and China Airlines. Mr. Fan was trained as an engineer at University of Southern California and California Institute of Technology. He started his career in the aviation industry in the United States.
Honors and Related Experiences
Mr. Fan was selected by Business Week as a "Star of Asia" as one of the 50 most influential leaders in Asia in 2000. Mr. Fan served on the board of Global System Mobile Communications Association (GSMA) and GSMA Limited which is the exhibition company that delivers Mobile World Congress in Barcelona, Shanghai, and San Francisco. Mr. Fan also served as board of directors and advisory role with National Information and Communications Initiative (NICI), appointed by Foxconn Group to the board of Asia Pacific Telecom. Appointed by Carlyle Group at Ta Chong Bank in Taiwan, PT STP telecommunications towers and fiber networks in Indonesia, and Hyundai Cable Networks in Korea. Also as an independent director at Daum Communications before its merger with Kakao Talk in Korea.
Aaron Yao
General Manager of ZTE Corp.
Work Experience:
General Manager - ZTE Corporation(HK listed company)
CEO & General manager - Tainet Communications
General Manager, Broadband Networking Division - Alcatel Taiwan
Sales Director - 3Com
Education:
Tamkang University, Taiwan
Bachelor of Science in Computer Science
Bio:
Mr. Aaron Yao has been a board member at TAAS for the last five years. During that time, he has brought extensive knowledge of the running of international business operations. His excellent leadership, interpersonal and communication skills have helped TAAS develop over the years as they have grown as a school.
While formally educated in computer science, Mr. Yao has taken to executive leadership positions and has specialized in bringing struggling companies back to the peak of their game. Mr. Yao is married with one child. His child attended TAAS during his elementary years and is now heading to college.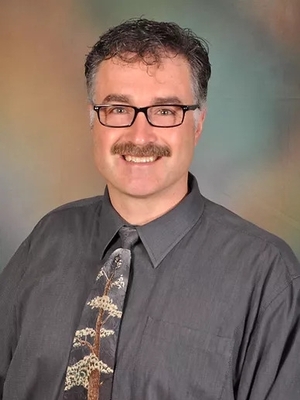 Leroy Corkum
Pastor of New Life International SDA Church
Pastor Leroy grew up in Eastern Canada and went to school at Canadian Union College, now Burman University, where he met and married Debbie in 1993. Debbie works at Primacy collegiate Academy in Administration and teaching.

Pastor Leroy attended Andrews University in Michigan for his MDiv Masters program at Andrews University in 1998. Debbie and leroy worked in Ontario and Nova Scotia, Canada, for 20 years in Pastoral Ministry before moving to Kenya in 2013 to be the Pastor/ Chaplain/ Bible teacher for Maxwell Adventist Academy.

In 2017 Pastor Leroy moved to Taiwan and worked a similar role at Taiwan Adventist International School and in 2019 moved up to Taipei. He continues to pray for and support students and faculty at Primacy and TAAS. He values the opportunity to reach the young and old of Taiwan with the Gospel of Jesus, and good news of His salvation. He would always be happy to visit and pray with you, knowing God has you on his mind and in his heart.
As the current Pastor of New Life International Church, Pastory Leroy appreciates the close relationship TAAS and New Life Church have and welcomes teachers, students and families. He values outreach to the community, as seen in the English Bible School that meets weekly at Reach center, when TAAS is in session.
More information on NLIC can be found at Newlifecenter.tw. NLIC currently meets at Reach Center, on Yamingshan, and soon at TPCA, close to Shilin MRT Station. We are pleased to welcome visitors, seekers, and English language learners. Our young adults are active and are planning to begin a care group on Friday evenings. Our worship service is Saturday morning at 10am for study, and 11:30 for the Preaching segment. We have the zoom option available for those who can't join us in person. Each week we offer lunch after our gathering, and time for fellowship and conversation. Personal Bible studies are offered and a zoom English Class happens at 7pm most Sundays, as well as a Line prayer Call on Wednesday at 7pm.
Arthur Chen
Superintendant of Education for the Taiwan Conference of SDA